Once the employees are created go to Employees on the navigation toolbar and select Employees.

Find the employee in the list and click 'Open' in the dropdown arrow to the right.

Click on the 'Mid-Year Setup tab.

Enter the relevant YTD figures for the employee.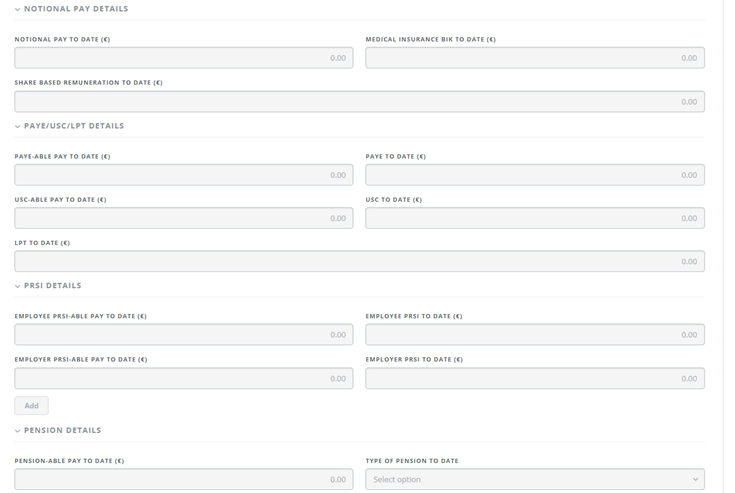 Click 'Save'.

Repeat the steps with all relevant employees.