1. On the Customers page, tick the box below the Delete button.
2. All records are selected. You may also customise your batch by manually selecting the records. Click the Delete button.
3. On the Confirmation Message, click Delete. Selected records are removed.
4. In case you are not allowed to remove for reasons such as associated transactions, a message appears. You can deselect the records that cannot be removed.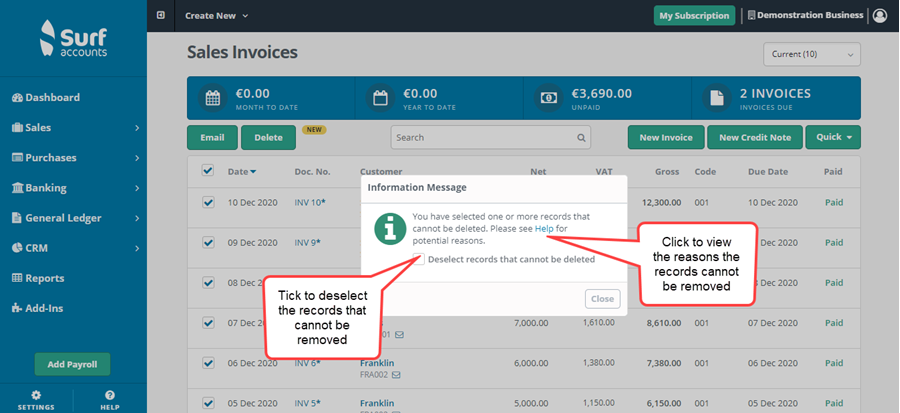 Del