Note:
You have uploaded the RPN.
Things to Note
At the end of the task, you will successfully import employees to your business from RPN. The imported details are enough to start payroll operations. However, RPN does not provide all employee details and so, it is recommended to manually set up employee details wherever appropriate.
Steps
1. On the left panel, click Settings.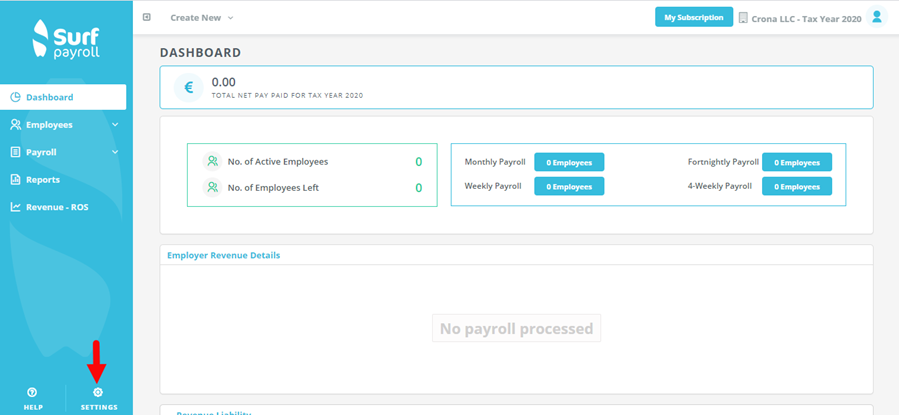 2. The Settings page appears. Under the ROS heading, click Create Employees From RPN.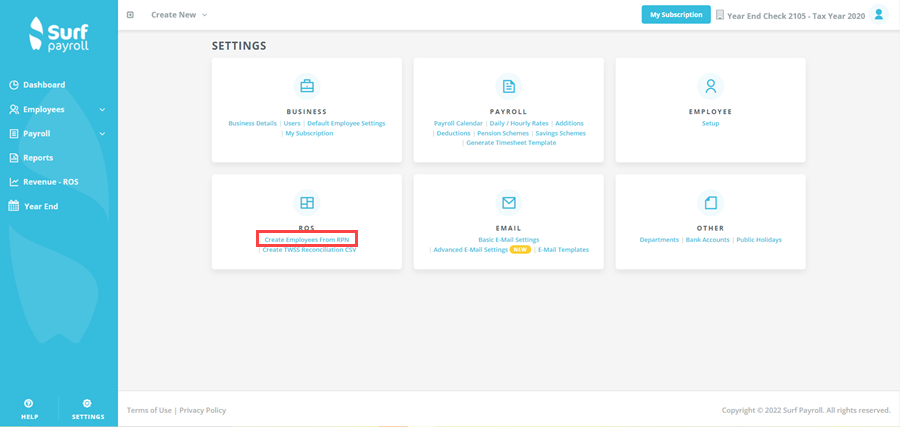 If you have not already uploaded the ROS certificate,

Surf Payroll

will show a message to upload the ROS certificate first.
3. The CREATE EMPLOYEES FROM RPN page appears. It shows all employee details.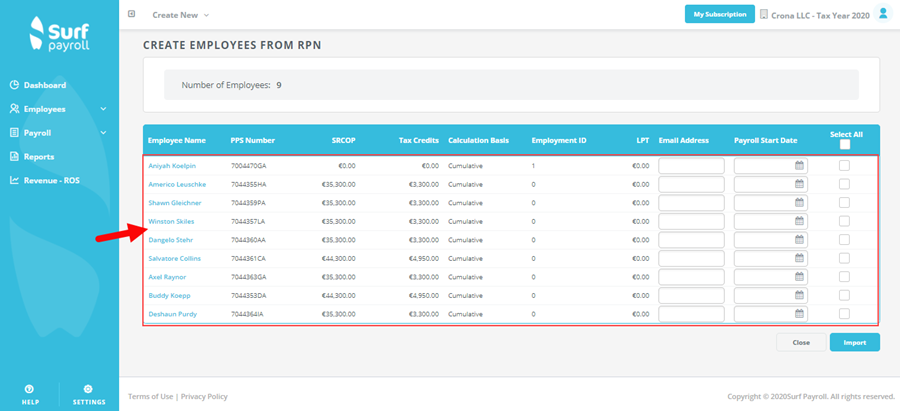 4. To import all employees, tick All or select the employees you want to import. Enter the email addresses and payroll start date and click Import.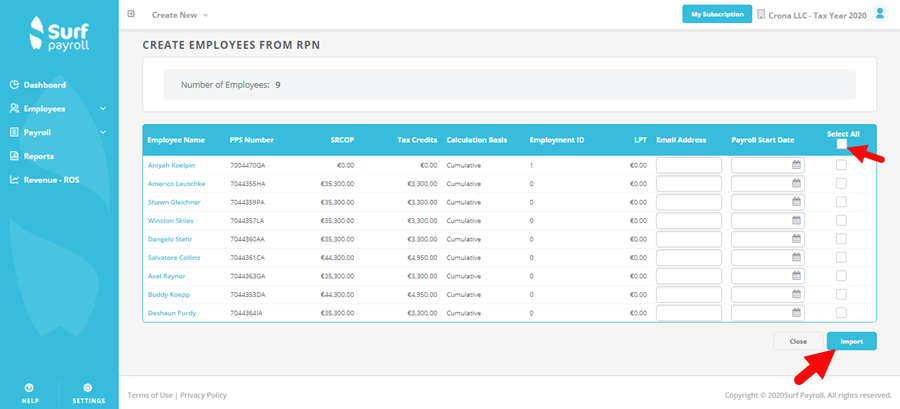 5. The employee records are imported successfully. Now, you need to update the employee records, wherever appropriate, individually.