As the employer, you can now generate and export the TWSS employee wage subsidy records to a CSV file.
1. On the left panel, click Settings.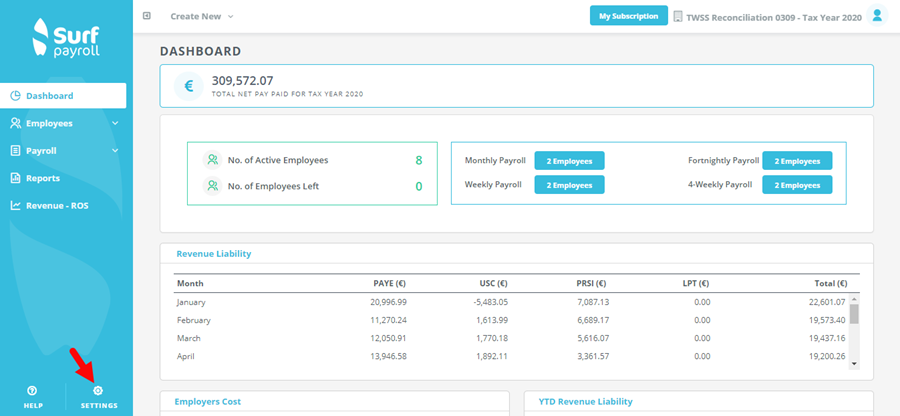 2. On the SETTINGS page, under the ROS heading, click Create TWSS Reconciliation CSV.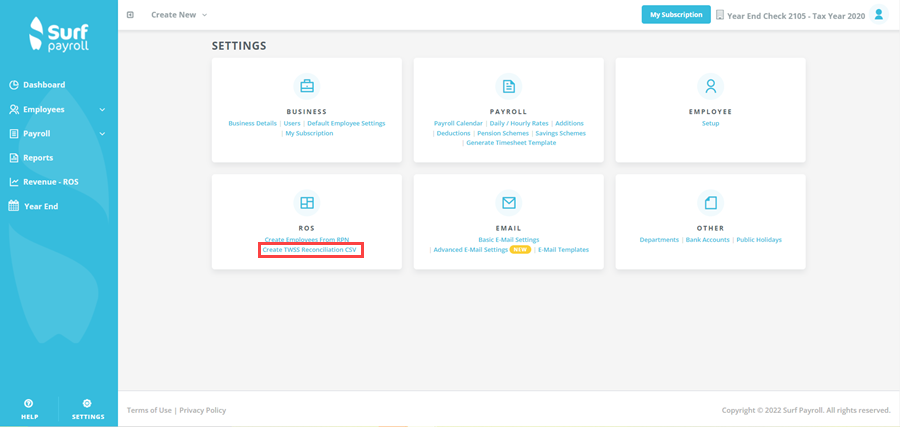 3. The subsidy records are displayed for you.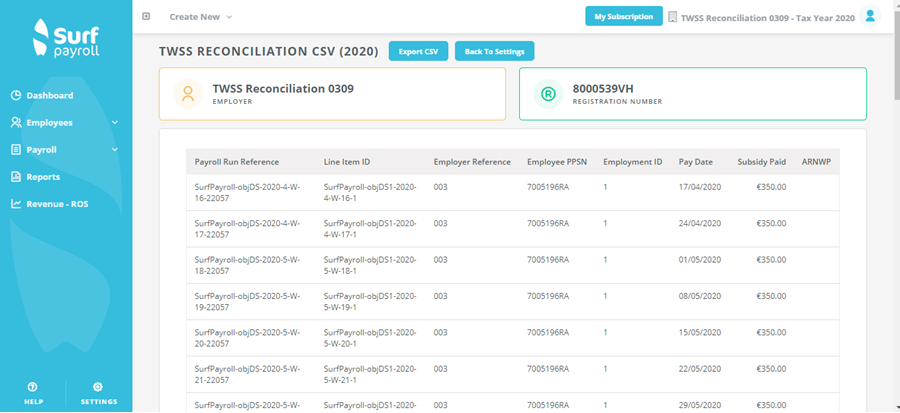 4. To export the data to CSV, click Export CSV. The CSV will be downloaded to the local disk.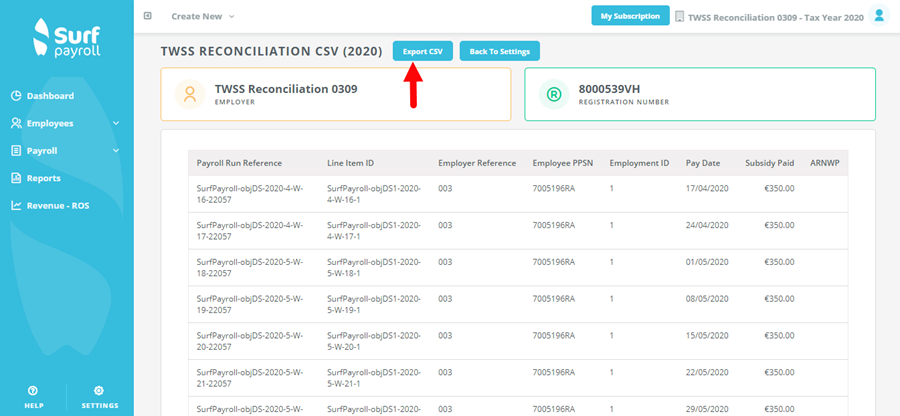 This enhancement is applicable only for PRSI J9 category and is available from tax year 2020.
This enhancement is not available in the Demonstration Business.