The ASC, SPSPS and CPS settings allow you to apply these elements on all employee payrolls. To apply these elements on specific employees, move to the specific employee settings.
Prerequisites
Enable the FSSU slider on the BUSINESS DETAILS page.
Steps
1. On the SETTINGS page, click ASC, SPSPS & CPS.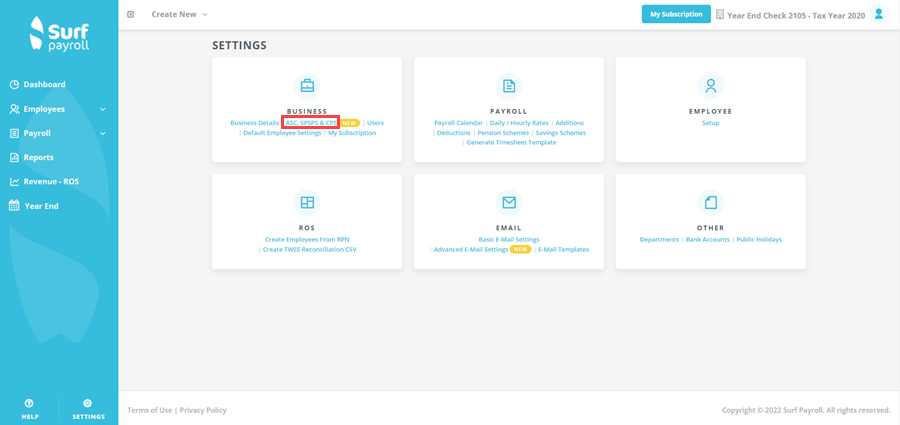 2. The ASC, SPSPS & CPS SETTING page appears. It lists the salary and all additions and deductions available for ASC, SPSPS and CPS. To apply, on the right-hand side, tick the appropriate elements .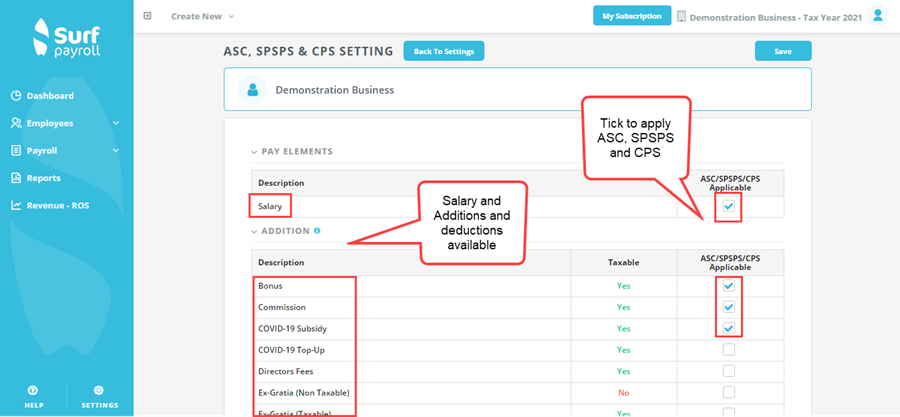 3. To save the settings, click Save.