Surf Payroll can generate the Journal Posting Report that gives the journal details you have posted on a payroll. You can view the journal details immediately on the Journal Posting Report after creating the payroll or after posting one on Surf Accounts. Both approaches are described below.
Viewing on Surf Accounts
1. Post payroll details to Surf Accounts.
2. Log in to Surf Accounts with the same credentials as that in Surf Payroll and access the same Business.
3. The Customers page appears. On the left panel, click General Ledger > Journals.
4. The Journals page appears. The Journals page shows the details of the journal you have posted.
Important Note
The Journal details in Surf Accounts also indicates the payroll period under the Ref. No. column. For example, if the generated payroll period is Monthly and the month is January, the code will be PAYR-JAN. Each period is indicated by a unique code. See the screenshot below for more information.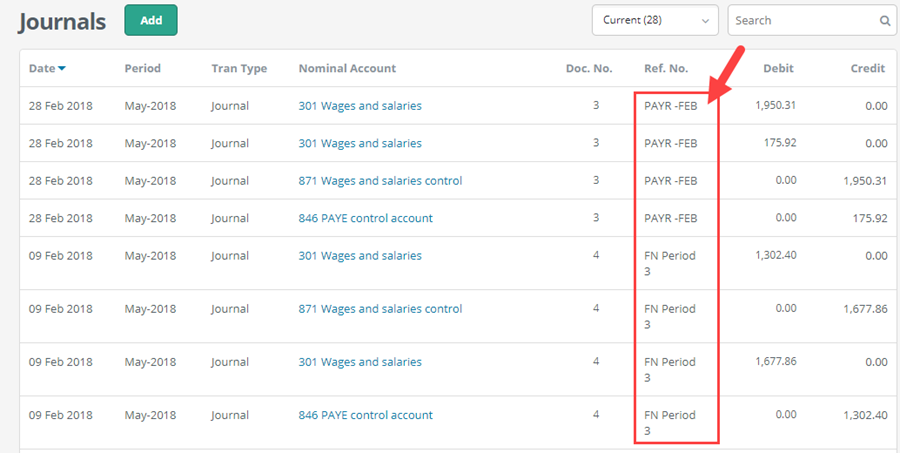 Viewing on Surf Payroll
2. On the payslip page, click Close.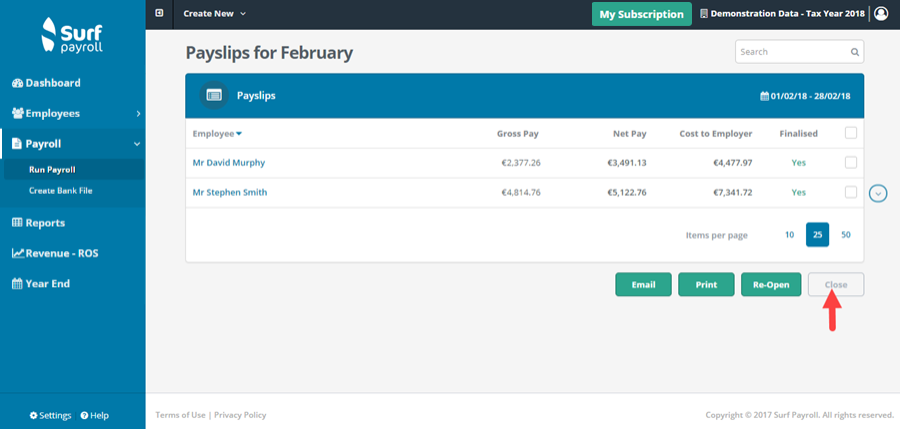 3. The Run Payroll page appears. On the Run Payroll page, corresponding to the required payroll period, click

and from the inline menu, click View Journal Posting.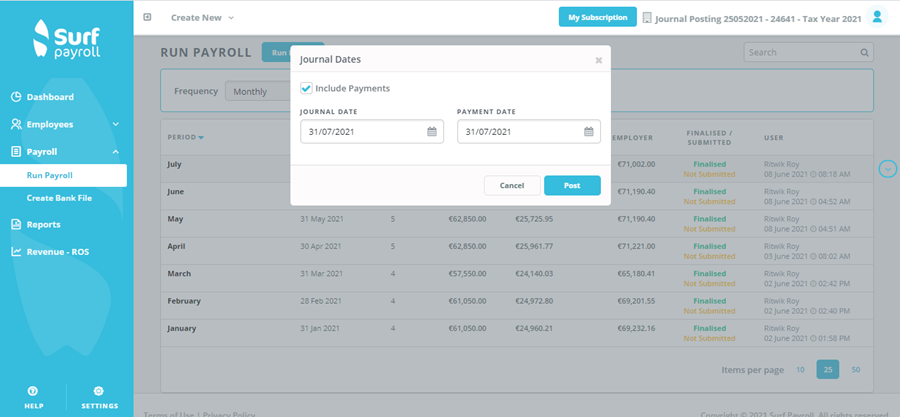 4. The Journal Posting Report page appears. View the journal details for the selected payroll period. You can also choose a different payroll frequency and period from the FREQUENCY and PERIOD lists respectively.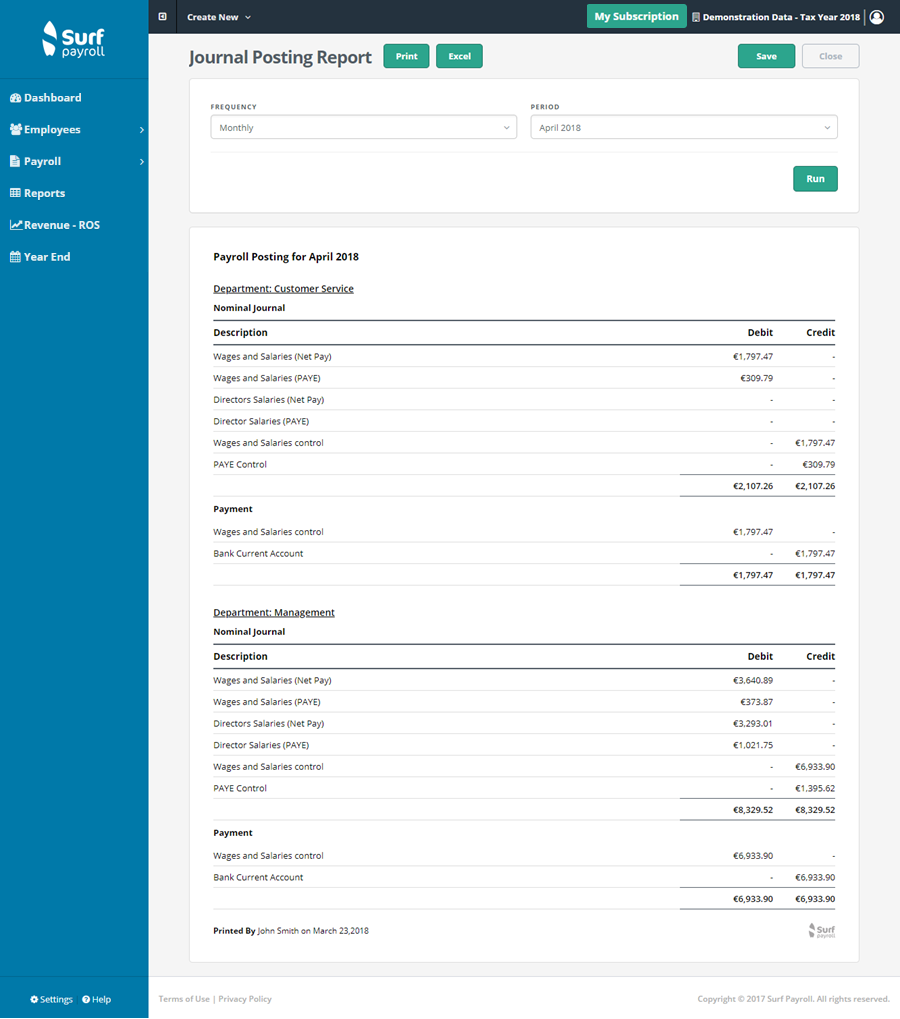 Optional Actions
To print the report, click Print.
To export the report in the Excel format, click Excel.