This document describes the latest enhancements and features released for Surf Payroll in January, 2022. To read, scroll or click the required link below.
CWPS 2021/2022 Rates
The standard contribution rates to CWPS have changed from 1st February, 2022. To view the rates, on the left panel, click Settings and then on the Settings page, under the BUSINESS heading, click CWPS.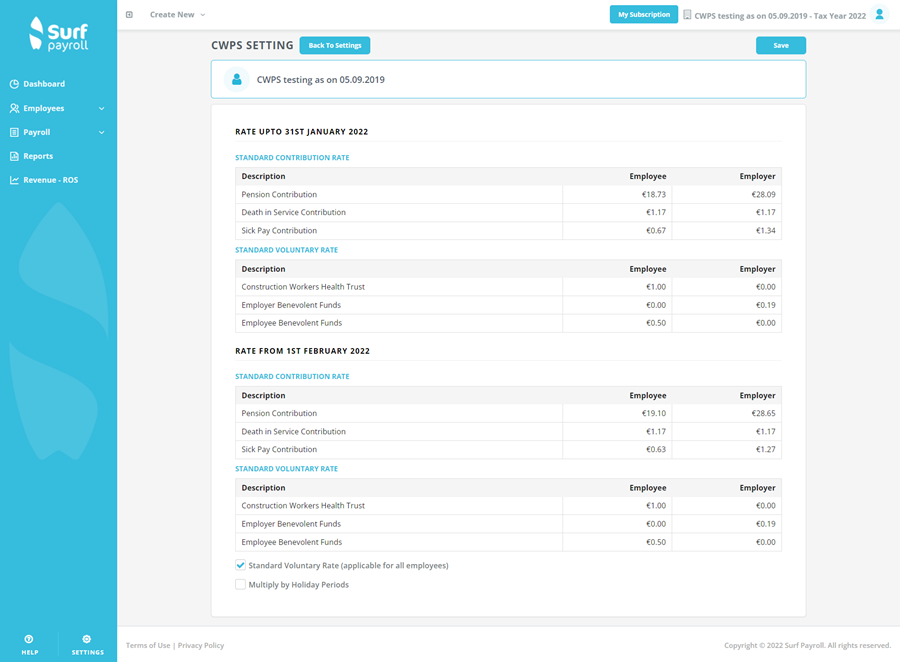 Change Rates of CPS/SPSPS for 2022
The Contributory State Pension figure has increased from € 248.30 to € 253.30 on 1 January, 2022.
| | |
| --- | --- |
| Weekly | € 506.60 |
| Monthly | € 2,202.87 |
| Fortnightly | € 1,013.20 |
| 4-Weekly | € 2,027.18 |