The order-in adjustments functionality adjusts order-out values and also allows you to manually adjust order-out values, if required. You can set up multiple adjustment records for your reference. Note that orders-out values depend on the stock basis setup. To set up orders-out adjustment record, complete the following steps.
1. On the left panel, click Stock > Orders-out Adjustments.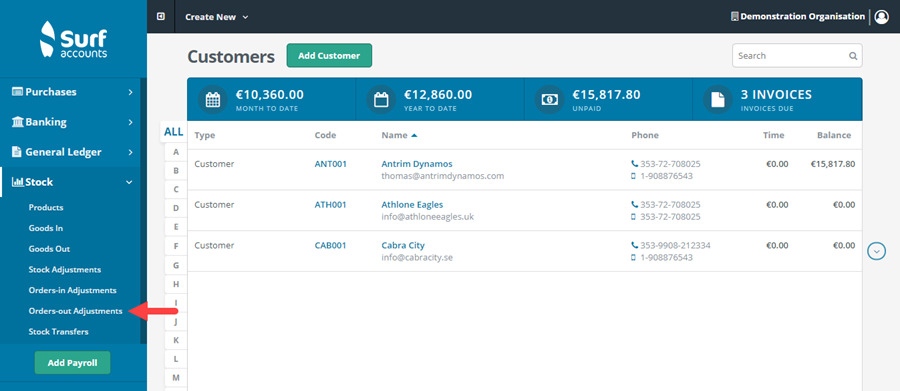 2. The Orders-out Adjustments page appears. On the Orders-out Adjustments page, click New.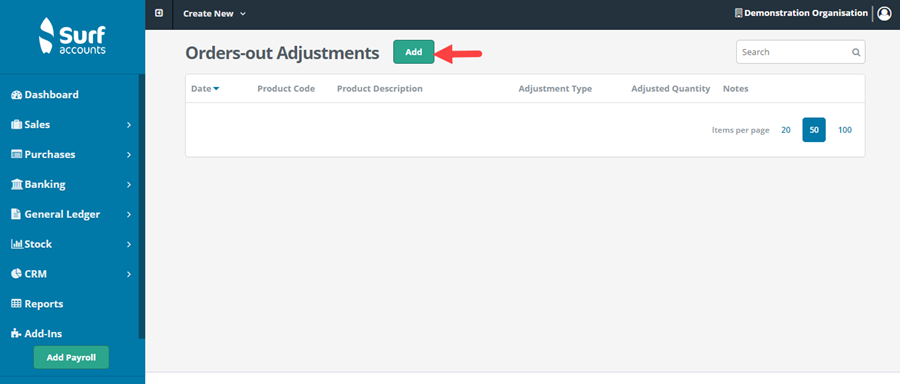 3. On the New Orders-out Adjustment page, enter the following values.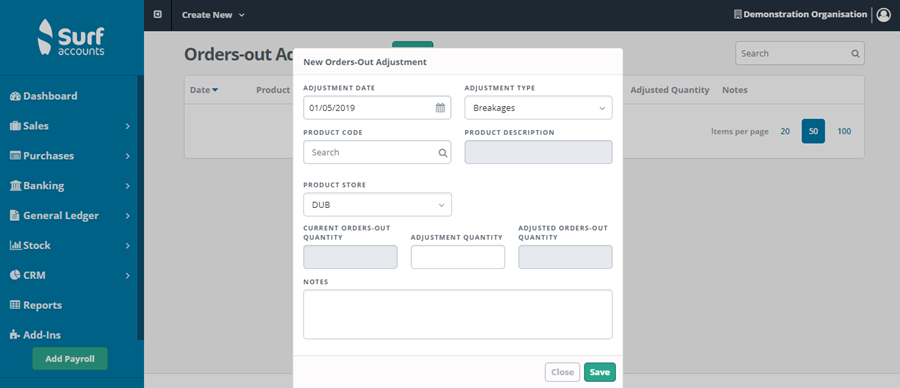 | FIELD | STEP |
| --- | --- |
| ADJUSTMENT DATE | Enter the adjustment date. |
| ADJUSTMENT TYPE | Select the adjustment basis or category. For example, you might be adjusting based on the opening day of a financial year. |
| PRODUCT CODE | Click to select the required product code. |
| PRODUCT DESCRIPTION | Automatically populated based on the product code selection. |
| PRODUCT STORE | Select the impacted product store. |
| CURRENT ORDERS-IN QUANTITY | This shows the current orders-in quantity. It is also available on the Products page. |
| ADJUSTMENT QUANTITY | You may manually enter adjusted amount, if required. |
| ADJUSTED ORDERS-IN QUANTITY | This shows the adjusted orders-in quantity. |
| NOTES | Enter supporting notes, if any. |
4. To save the adjustment record, click Save.