You can view the trial balance for the current and the previous 6 years which allows you to compare the trial balances over a period of time. You can also view the general ledgers nominal code-wise.
To view the trial balance of the current and the past financial periods, click View and then click the financial period you need.

To view the general ledgers, click the required nominal code.
View Reporting Description
You can view the Reporting Description of a Nominal Code on the Trial Balance page along with other information.
To view the Reporting Description, select the Show Reporting Description check box. The Reporting Description column appears.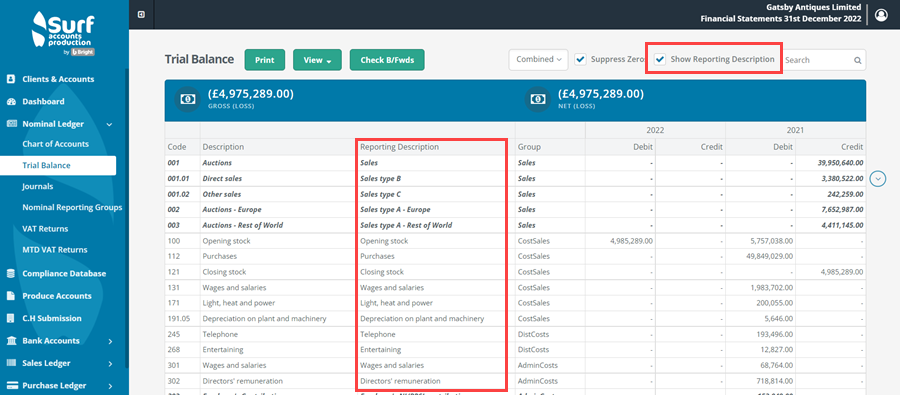 If the Description and Reporting Description of a Nominal Code are different, the entire row will be displayed in Bold and Italic.