The default view of the Chart of Accounts screen shows the total balance of each nominal for the current and comparative year, this is the Annual View. This view can be changed using the View drop down at the top of the screen. The other options available are as follows:
Overview
This view displays the total balance of each nominal code for the current and comparative year along with any transactions for the month which we are currently in, relative to the financial year for both the current and comparative year.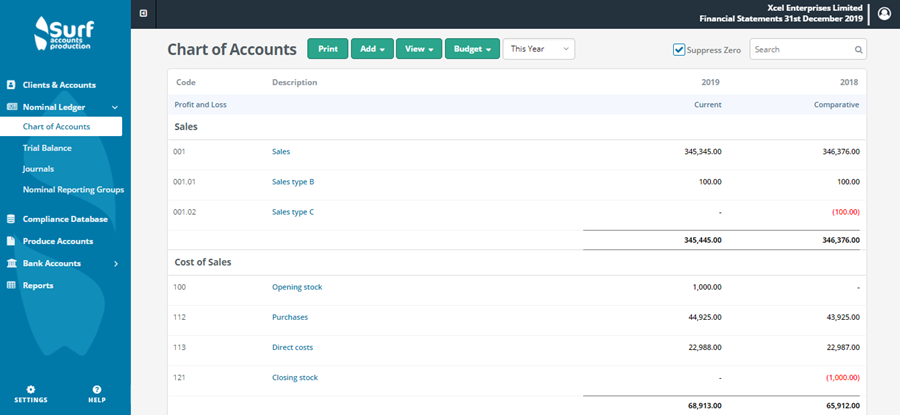 Periodic
The periodic view displays all balances for each individual period of the financial reporting period and the total balance for the current year. Accounting periods are defined and edited under Setup in settings.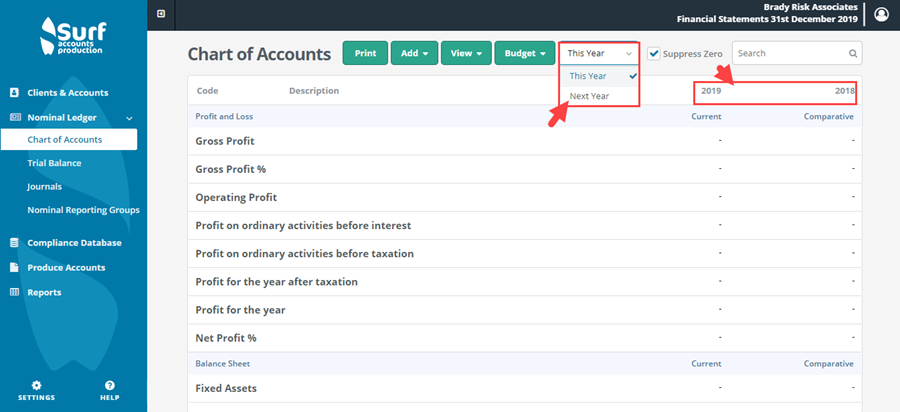 Comparative
The comparative view enables you to edit the comparative balances of a dataset. To enter or amend comparative year balances post the amount against the nominal code for the relevant year or period. All adjustments made should balance to 0.00. Credit balances should be posted using a minus. Changes are automatically saved, when finished posting simply select 'Back'. Please note that any adjustments made to the comparatives are not considered 'transactional' adjustments and will not be reflected in General Ledger cards.