The Practice Details section enables the practices to enter their own details at a global level. The Practice Details will then be displayed in each individual clients compliance database. These details can be changed on a client by client basis, if needed from within the compliance database.
Entering Practice Details
To enter Practice Details, go to the Clients and Accounts screen and choose the 'Practice Details' from the left. Note: In order to access these details you should not have any client data open. If a clients name is displaying in the top right corner you will not be able to access 'Practice Details'. To close out of client data simply click on the clients name from the top right.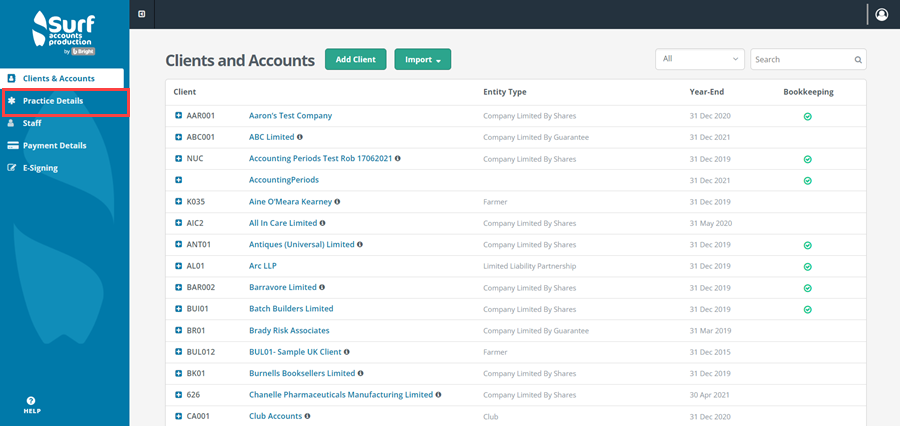 On the Practice Details screen there are three tabs; Practice, Presenter and Other.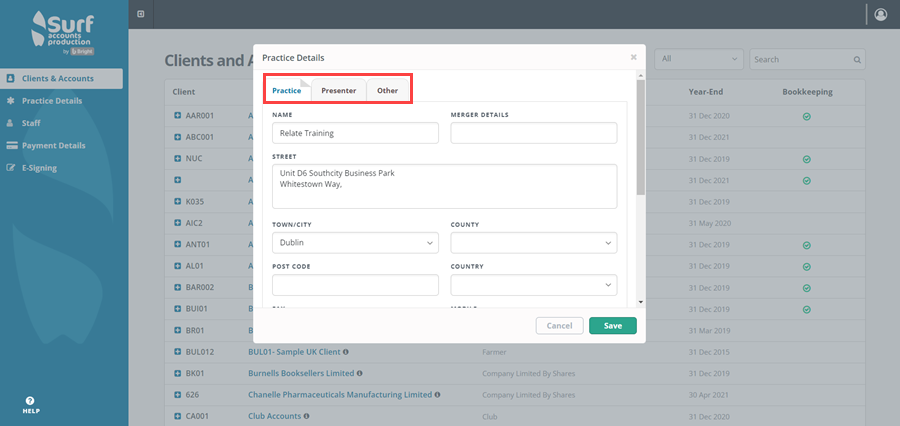 Practice Details
The information required here is as follows:
| | |
| --- | --- |
| FIELD | STEP |
| Name | Practice Name |
| Merger Details | Enter name of any practice which has been merged with your practice. |
| Address | Practice Address |
| Contact Details | Phone, Email and Practice Website. |
| Auditor's /Accountant's Firm Description (E.G Chartered Accountants) | Description of firm, displays at the bottom of the Auditor/Accountant's report. |
| Auditor's /Accountant's Status (E.G Statutory Auditors) | Displays at the bottom of the Auditor/Accountant's report. |
| Name of Professional Body | Specify the Profiessional Body that the practice is associated with, e.g Institute of Chartered Accountants in Ireland |
Presenter
This section is applicable only for practices filing to Companies House in the UK on behalf of clients required to file to Companies House. Companies House will provide you with a Presenter ID and Authentication Code, these details need to be entered here.
The 'Next Submission No' should be set to be sequential for each filing, but it must never have been used in conjunction with the Presenter ID from any software previously.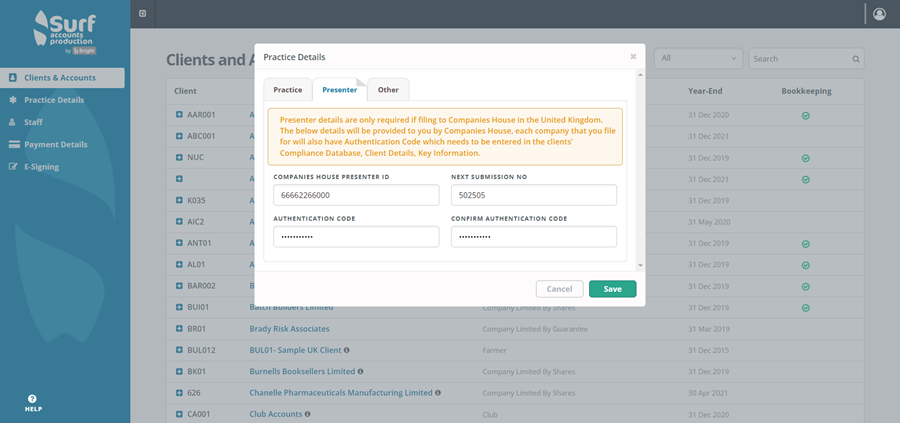 Each company which you are filing for will also be given an Authentication Code which must be entered in the clients' Compliance Database > Client Details > Key Information.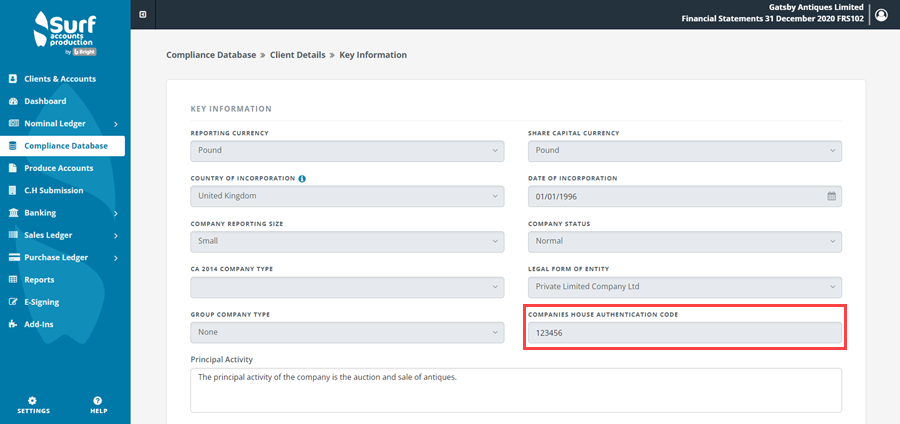 Next Topic