Documents can be re-sent for signing should the need arise. If a director has misplaced the email or code or if a change has been made to the accounts the Surf Accounts Production user can browse back to the Produce Accounts Screen or E-Signing Screen, click on the E-Sign icon to the right of the particular document and select the 'Resend' dropdown at the bottom of the screen.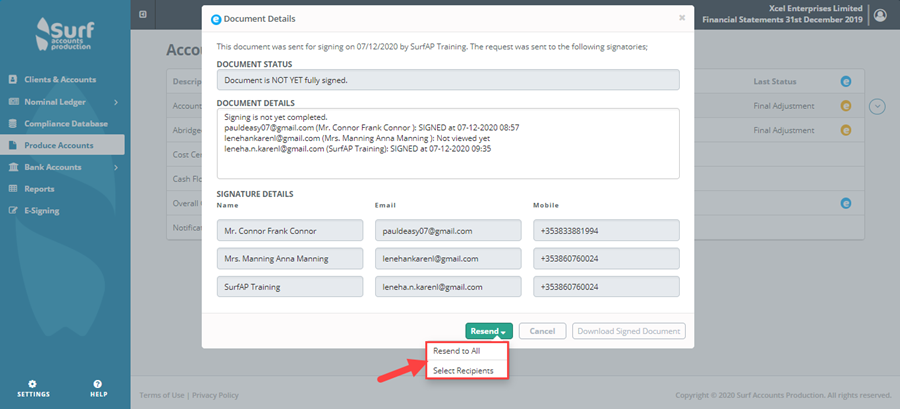 There are two options for resending document, Resend to All, or Select Recipients. If you choose 'Resend to All' the latest version of the document will be sent to all original signers.
If you choose 'Select Recipients' you will be asked to select which officer you want to re-send the document to for signing.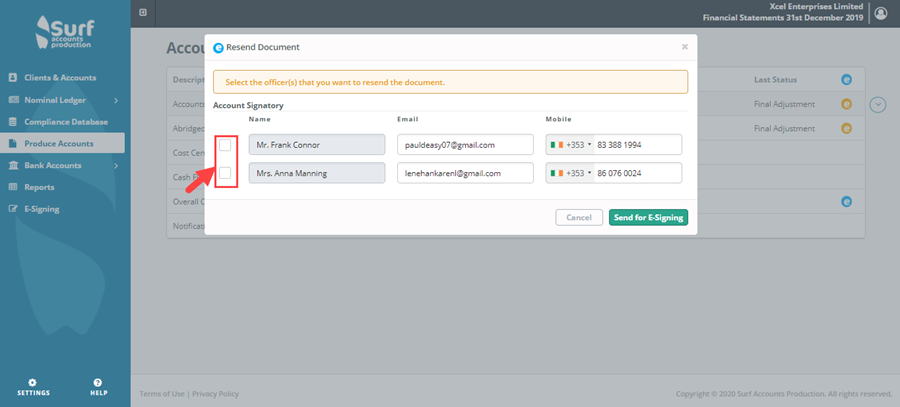 They will follow the same process as laid out in 'Signing'.