Format Error: Partnership Codes Must be Reposted to Sole Trader

This issue occurs when a Combined Nominal Structure has been imported from Relate Accounts Production.
This can be resolved before the import by restoring the default nominal structure in Relate Accounts Production before taking the backup.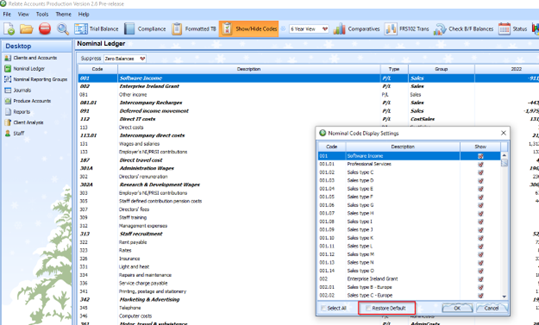 The alternative is to MAP these unconverted Codes after they have been imported.
On the Trial Balance page, click for the corresponding unmapped nominal code and then click Open.

The Edit Account window appears. On the COPY FROM CODE field, click and select the appropriate nominal code.
The nominal groups with which the unconverted nominal code will be mapped are populated.
To confirm mapping, click Save. This should resolve the error.